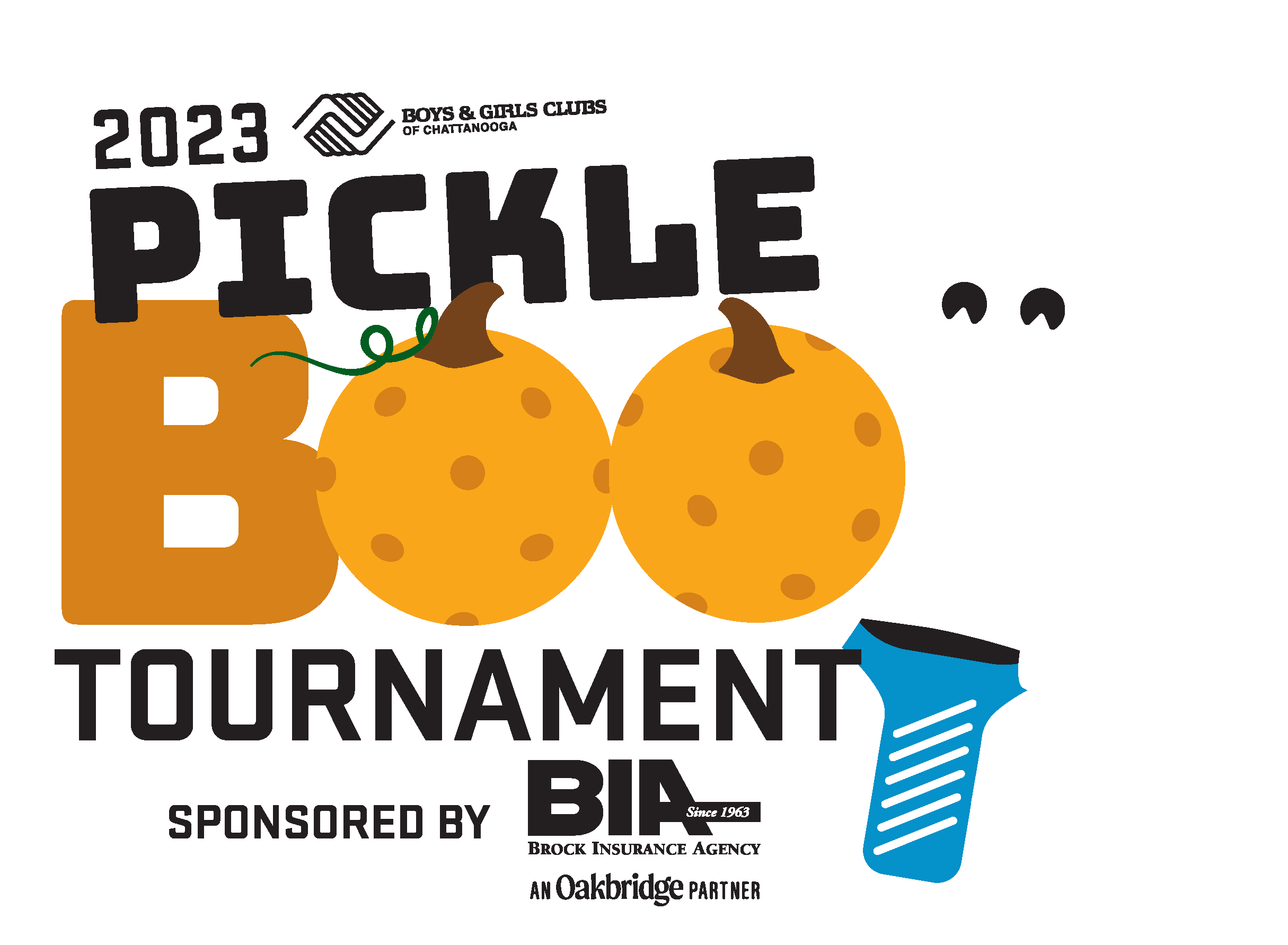 Play Pickleboo, Have a Spooktacular Time And Support Chattanooga Youth!
Make your reservation now! On the attached Sponsorship Opportunities sheet, you will find many levels of participation ranging from $2,500 to $25,000.
Purchase your sponsorship below and provide a completed sponsorship purchase form to pickleball@bgccha.org or fax to (423) 765-5781.
Call (423) 266-6131 for phone purchases.
All proceeds will be used to open a new Clubhouse serving the E. Wheeler Public Housing Complex!
Please Join Us!
October 25, 26, 27 & 28 2023
Sponsorship Information
Phone:
(423) 266-6131
Email:
pickleball@bgccha.org
Directions To Complete Credit Card Purchases:
1) Select your sponsorship from the drop-down box below
2) Provide your e-mail and mobile phone number
3) Click on the Donate Button below
4) Review/confirm shopping cart
5) On the right-hand side, click on "Check Out, pay without a Paypal account"
6) Click on "Pay with Debit or Credit Card"
7) Input credit card information
8) Be sure to "unclick" the "Save info & create your PayPal account" button if prompted
9) Complete your purchase by clicking on "Pay now as guest"
Sponsorship Opportunities:
$2,500 // NET SPONSOR
Includes 1-two player team, logo on court net, event materials, web site, and two event jerseys
$5,000 // COURT SPONSOR
Includes 2-two player teams, logo on court, event materials, web site, and four event jerseys
$10,000 // TOURNAMENT SITE SPONSOR
Includes 3-two player teams, logo on building entrance, event materials, web site, and six event jerseys
$25,000 // EVENT NAMING SPONSOR
Includes 5-two player teams, logo on event t-shirts, event materials, web site, and ten event jerseys